A Platform for ELV Dismantling

Dismanto is a robust Platform as a Service (PaaS) for Smart Car Dismantling, Task Management, Yard & Warehouse Management, and Used Car Part Selling, highly modular and configurable. An End-to-End Solution for identifying precise car parts, conducting careful inspection & parts extraction, supplying on-demand, gauging the best price of a car and its parts, prioritizing, and more, making the process of dismantling seamless.
This New Age Platform is built to enable dismantlers, disassemblers, and ELV centers to adhere to EU guidelines for ELV processing. Through this solution, we are enabling businesses to increase their profitability through 'Improved & Objective Decision Making'.
A software platform by Gateway Group. With 25 years of experience in the Automotive industry, we aim to contribute to the circular economy in the Auto – Recycling Industry.
Now Dismantle Cars, Smartly
Increase your Efficiency & Profitability
Explore the benefits of using Dismanto for your ELV processing and management, offering features that are highly configurable and scalable and can be tailor-made as per your business requirements.

Configurable Valuation Model Enabling Objective Decision Making

Task Management for Efficient Resource Management

Precise Parts Identification & Valuation based on Data (BI)

2D + Z View for Ease in Yard & Warehouse Management

Configurable Valuation Model Enabling Objective Decision Making

Configurable & Dynamic Workflow Automation

Car Prioritization based on Configurable Car Sorting

Configurations, Rule Engines & Templates

Reporting & Analytics for Business Insights
Dismantling - An Extensive Process Simplified
Reuse. Recycle. Recover.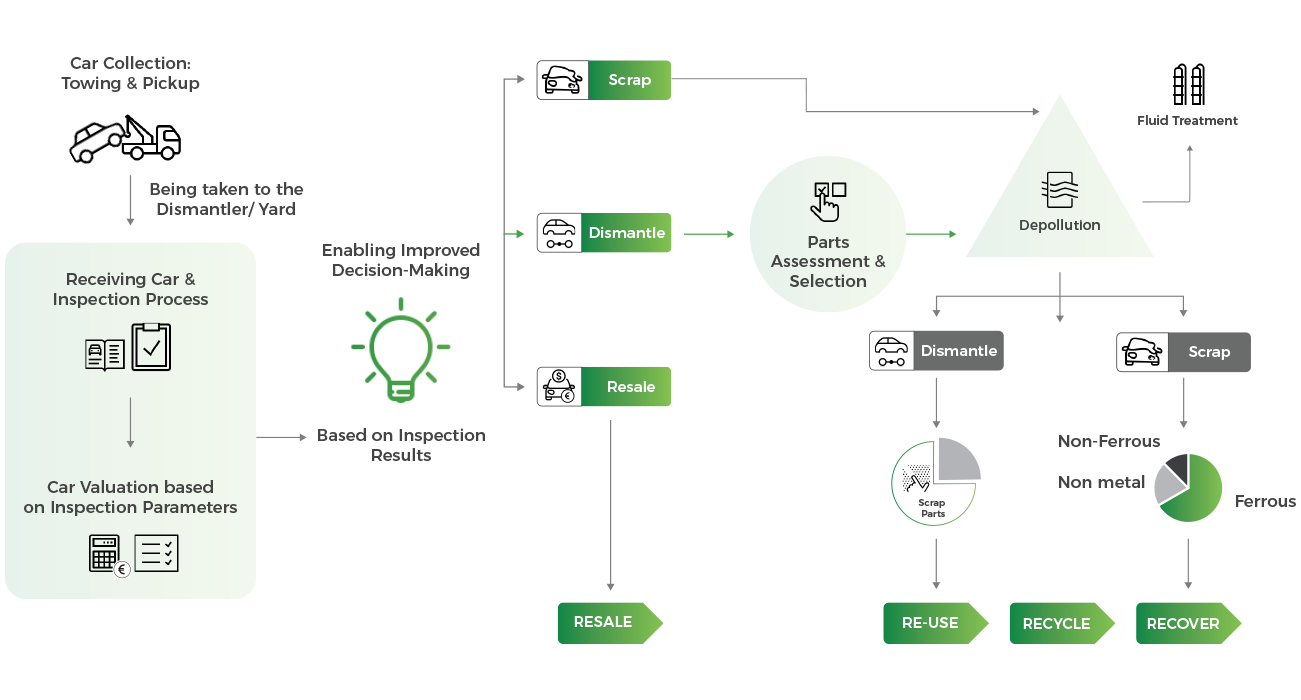 6.1 million passenger cars, vans and other light goods vehicles were scrapped in the EU in 2019.
95.1% of the parts and materials were reused and recovered, 89.6 % were reused and recycled.
Source: EuroStat - 2021
Solution Highlights
Our platform offer many configurable modules for almost every activity in ELV processing. From Yard Management to Reporting and Business Intelligence. Schedule a demo to learn in detail with our ELV experts.

Robust Dismantling
Management

Dashboard
& Reporting

Task Schedular
& Yard Management

Sales & Inventory
Management
Shaping the Future of ELV Dismantling
Improved Decision Making
Smart Pricing Mechanism for ELV Valuation
Ease in Yard Congestion Management
Mitigating Shortage of Car Parts Experts
Business Intelligence based on Analytics
Ease in Yard Congestion Management
Ability to adhere to the EU Directive for ELVs
DISMANTO is Evolving!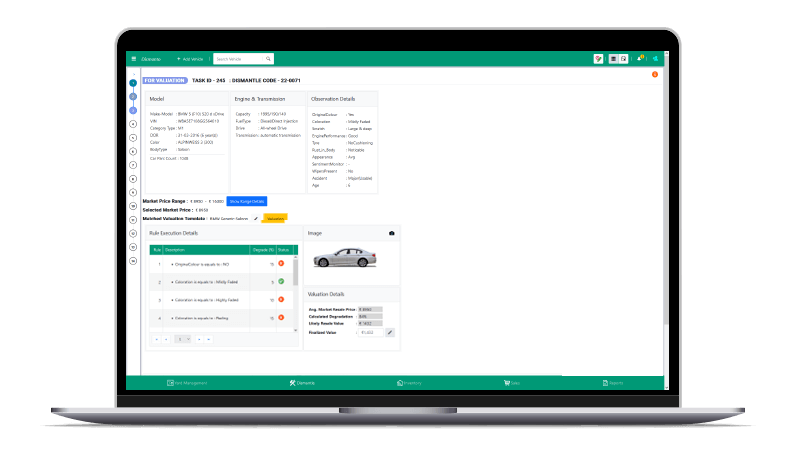 Contributing to Circular Economy
Our Platform is Enabling
Reusing. Recycling. Recovering.
Dismanto's journey began with the objective of solving the key challenges in the ELV processing industry and enabling dismantlers to increase profitability. We analyzed and devised a platform that can not just enable businesses but help them contribute to a circular economy as per the End-of-Life Vehicle 2000/53/EC. We aim to contribute to the circular economy by understanding the principles of the auto recycling industry and building solutions that matter!
Reducing Waste
Stimulating Innovation
Creating Employment
Being Part of
'Right to Repair'
by EU Commission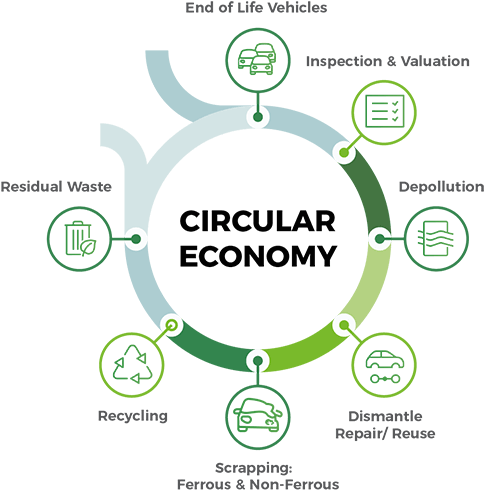 Talk to Dismanto Team
Let's get this conversation started. Tell us about your requirements, and we can help you configure the best solution suited to your dismantling business.